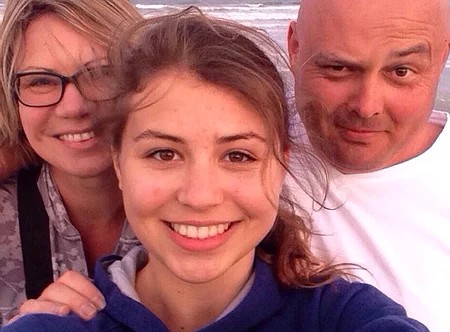 About Us
Victoria Whole Foods is a one-stop shop and eclectic grocery that has become a community hub and meeting place for many locals in the area. Established by Polish immigrants to meet a need in the neighborhood, it offers good, clean food at a reasonable price – much of it is organic – and a whole lot more for the health conscious consumer. Products range from cosmetics to supplements to environmentally-friendly cleaning products, but also featured are specialty or unique products from around the country that you won't find anywhere else.

Shopping has become an impersonal experience in big cities like Toronto. At Victoria Whole Foods, you will not find that. We treat both our staff and customers like they matter, like friends or neighbors. We designed our space to create an experience for visitors; and an ambience that would entice people to linger! The environment in our store is at times festive, but it was designed to feel cozy, just like home, and we pride ourselves in knowing most of our customers by name.
Something You Need?

In our store, there is something for everyone – we promise. And while we offer a diverse selection of products, we are always adapting and we welcome suggestions from our customers. If there is something you need, let us know, and we'll try to bring the item in.Here's a selection of what you will find:
French Press
Large vegan selection
European house wares
Bulk items
Delicatessen with distinct menu
Locally-raised Mennonite meat
European-style perogies with cheese, mushroom & sauerkraut
All natural Canadian cosmetics
Supplements & bamboo toothbrushes
GMO & gluten free products
Candy
Ethically-caught wild & sustainable fish
Healthy snacks
Organic bread & dairy
Grass fed beef & antibiotic-free poultry
Sandwiches & dinner items
Organic produce
Vitamins & supplements
Essential oils
Who We Are
We are Tatiana, Malcolm and Victoria – a small family behind this business. Tatiana is the Titan, Malcolm is the Pillar, and our daughter Victoria? Well she's just a force of nature.
As a Polish immigrant with strong, entrepreneurial parents, I always wanted to own a store. I remember walking into my grandmother's restaurant with a feeling of immense pride, that this establishment was in our family. I thought it was special to be part of a family that owns a business. I wanted something of similar substance.
We began this journey when we moved into the area in the late 90s and fell in love with it. People in the area are friendly and down to earth; the neighborhood is full of different nationalities. More, it is safe and there is no discrimination. But after a while we got tired of having to go to multiple locations just to fill our very basic needs. So we thought, why not have them all in one place? After living in this neighborhood for 20 years, we decided this was the perfect place to open a store.
We scouted locations, but none of them came close to competing with this one. When we walked into this venue – it used to be a restaurant – we felt immediately that the building had soul. There was no contest. We re-mortgaged our house and moved in, naming it after our daughter Victoria. Now the real work would begin.
We had no idea how hard it would be though! I am good with people and Malcolm is a Director of Operations for business during the week so he runs the operations here. It has been a real labor of love. As we grew we listened carefully to what our customers wanted and began to expand slowly. They offered feedback on changes they wanted to see, so we must credit our customers as well for the store you see today. We love that people feel safe in our store. Everyone is welcome, and if you have a disability or a special need we will bend over backwards to help you out. We love our customers and when this pandemic is over, we will get our store birthday parties going again, which were a great community attraction. Locals in the area love to hang out here. If you come when our kitchen re-opens, you might be treated to one of our daughter's vegan recipes such as her Vegan Bolognaise! She is a fantastic cook.